Facial Aesthetics & Dental Treatments
Facial Aesthetics Clinic Cardiff
Smile Aesthetics is a professional facial aesthetics and dental treatment clinic in Cardiff.
Jamie is a GDC Registered Dental Hygienist with the skills and qualifications to perform safe, sterile and regulated non-surgical aesthetic procedures. 
Our services include anti-ageing treatments like dermal fillers and anti-wrinkle injections that create youthful, refreshed appearances.
We also provide dental hygiene and teeth whitening procedures to maintain your stunning smile. 
Book your appointment today by contacting the clinic via the online form or by phone at 07729 806140.
OUR MOST POPULAR TREATMENTS
I've visited Jamie a few times recently for medical grade skin treatments and loved each visit. Jamie is friendly and professional, he listens to your skin concerns and asks the right questions to recommend the most suitable treatment for your concerns. Jamie's clinic spaces are professional and welcoming and always smell amazing! The hydrafacial was a super relaxing experience giving a gorgeous glow with no downtime and I am currently undergoing a series of chemical peels. Jamie uses the most up to date products and there was little discomfort compared to traditional peels I'm excited to see the results of this over the coming months. I would 100% recommend Jamie for anyone looking to explore their skin concerns and begin a personalised journey towards glowing skin. I look forward to my next treatment!
Jamie is an excellent professional who has helped me a lot with his services. I have seen great results after a few appointments with him. I highly recommend him to anyone who needs his expertise. Thank you, Jamie, for your great work! 🙂
Theo Edwards
4 November 2023
For someone who has always been scared of the dentist/hygienist Jamie made me feel completely at ease! He is professional and friendly and i will definitely be recommending. My teeth were sparkling just after 30 minutes 🙂
Maria Williams
12 September 2023
Fantastic experience. Jamie was thorough and friendly. Would recommend to anyone. The Hydrafacial has definitely given a good clean and glow to my skin
Farah Dadnam
11 September 2023
Amazing and professional service! The best person for my Botox, wouldn't go to anyone else. Fast, long lasting , pain free! Thank you so much Jamie, you are the best 🫶🏼
Emily Drew
5 September 2023
Best cleaning I've ever had, returning for botox now.
Hugo Ferreira
5 September 2023
I highly recommend Jamie as a competent and highly skilled dental hygienist. He has such a pleasant manner about him and I have no hesitation in praising and recommending his services. He is my 'go to' for all dental hygiene appointments from now on.
Rebecca Connelly
23 August 2023
Went for the Teeth Whitening Bundle with Jamie! Brilliant service. Teeth are looking 100 times better! Good communication and hardly felt anything with the scale and polish, which has normally been quite painful with others I have had elsewhere! Knowledgable and friendly, would definitely recommended and will be returning when the time comes for another deep clean!
Louis Orlando
31 July 2023
It was my first time at Smile Aesthetics for botox and Jamie was amazing! He really settled my nerves and talked me through the procedure and I am over the moon with the results. I will definitely be back and can't recommend them enough!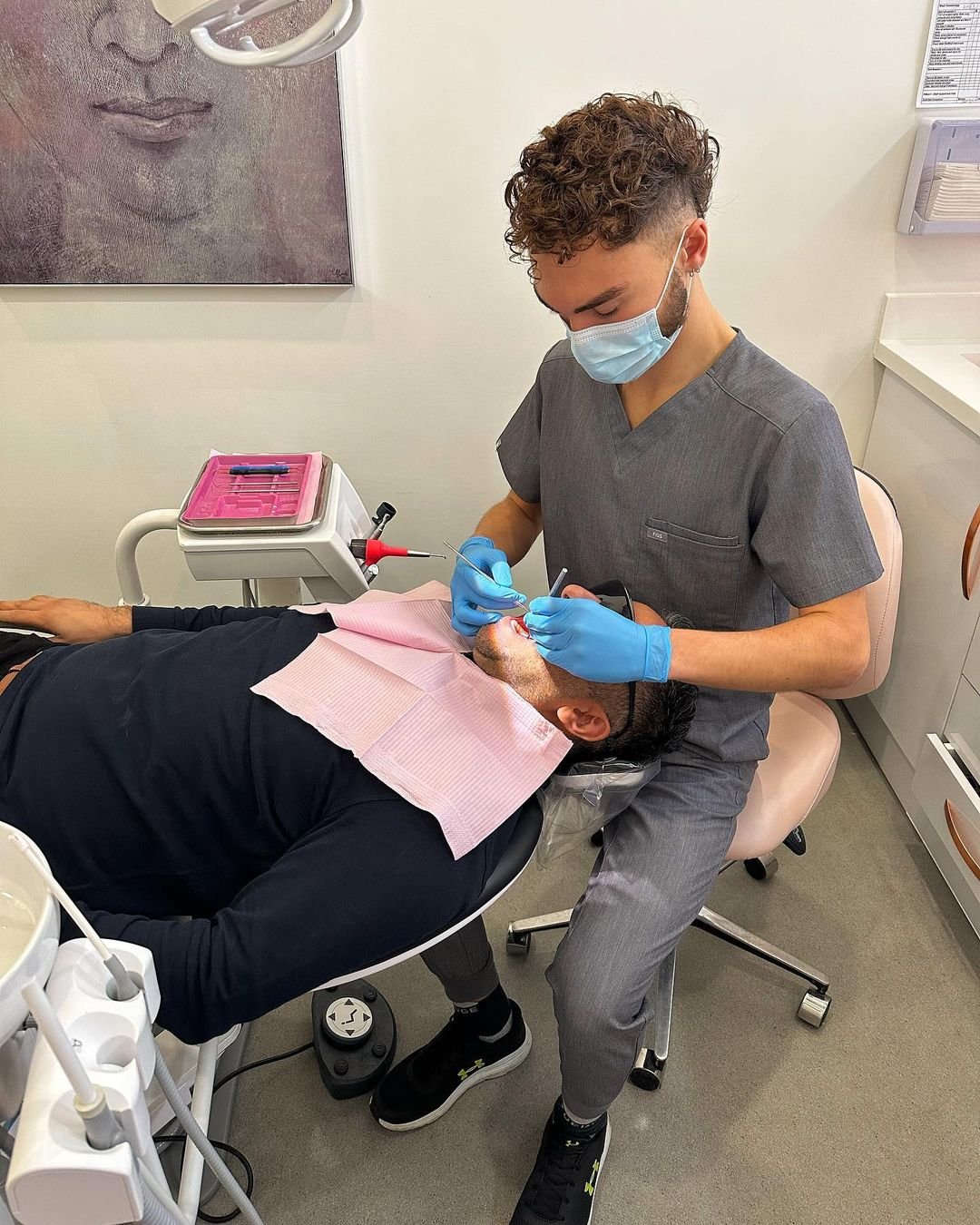 Why choose Smile Aesthetics?
From your very first consultation with Smile Aesthetics, you'll get a taste of the patient-centric approach we take to facial aesthetics and dental hygiene in Cardiff.
Your expectations are directly catered for within a bespoke treatment plan that sets out to achieve your desired results. 
The safety and comfort of our patients are our core priorities. Each treatment is GDC/MHRA approved and follows strict regulations.
We work closely with professional, qualified prescribers to ensure your treatment is safe and tailored personally to you. 
Our patients are proud to share the results of their treatments, with so many experiencing life-changing enhancements to their appearance.
We are thrilled to give our patients the confidence they need to feel good about the way they look.
Turn Back the Time on Your Skin
During the natural ageing process, our body's ability to produce collagen and certain natural oils diminishes over time.
This process can be accelerated by prolonged exposure to the sun, consistent smoking habits, and a lack of hydration.
This eventually leads to the skin becoming less elastic, thinner and far more fragile. As a result, wrinkles and fine lines may start to appear with the repeated use of facial muscles as the skin becomes saggier.
Many individuals with wrinkles and fine lines truly feel the impact on their confidence. Fortunately, there is a way to rewind the clocks and reclaim your youthful appearance.
With a range of non-surgical clinical anti-ageing treatments at your fingertips, Smile Aesthetics can reignite your youth.
Anti-wrinkle injections can be injected at several locations around the face to hydrate and plump the skin, smoothing fine lines and wrinkles. Dermal fillers work in a similar fashion by filling the face in locations such as the lips and cheeks.
Arrange your consultation with Jamie today to discover the anti-ageing process and discuss the available treatments.
Coffee, red wine and cigarettes are three of the most significant contributors to discoloured teeth.
Whilst not everyone is born with Hollywood white teeth, certain factors can lead to further yellowing.
As some people age, they may naturally find that their teeth become more discoloured.
However, many will discover that a diet containing high quantities of stain-inducing food and drinks will dim the whiteness of their teeth.
To feel confident about your smile, our prescription teeth whitening partner, Boutique whitening, can help you achieve your ideal shade of whiteness. Once we've created your bespoke whitening trays, the gel can be applied for a couple of hours during the day or overnight so you can wake up with a clean and fresh smile.
Achieve a Healthy Smile to be Proud of
Plenty of first-time patients have never considered the significance of properly looking after our teeth while we're still young.
It's not until teeth soreness, gum disease, and plaque buildup appear that we realise how important it is to invest in routine dental hygiene. 
Here at Smile Aesthetics, we are driven to support clients to achieve the happy and healthy smile they are striving for.
Our scale and polish appointments are gentle and pain-free and leave you feeling confident about your dental health.